---
Rev. Mar III Josef Allauigan Taguinod, CICM, an alumnus of the University of Saint Louis, received the sacrament of holy orders as he was ordained to the Sacred Order of the Priesthood.
The Good Shepherd Chapel echoed with praise and gratitude last Saturday, January 28, 2023, for this truly momentous occasion.
Conferred by Bishop Prudencio P. Andaya, Jr., CICM, D.D., of the Apostolic Vicariate of Tabuk, Fr. Taguinod was consecrated as God's servant and minister of His church.
"You have come to be ordained not just to become a priest but to seek God more profoundly in your life. To be with God is the ultimate essence of our priesthood. It is from Him that the grace and blessings that you impart on your people come from and it is to Him that you lead everyone who seeks Him," remarked Bishop Andaya.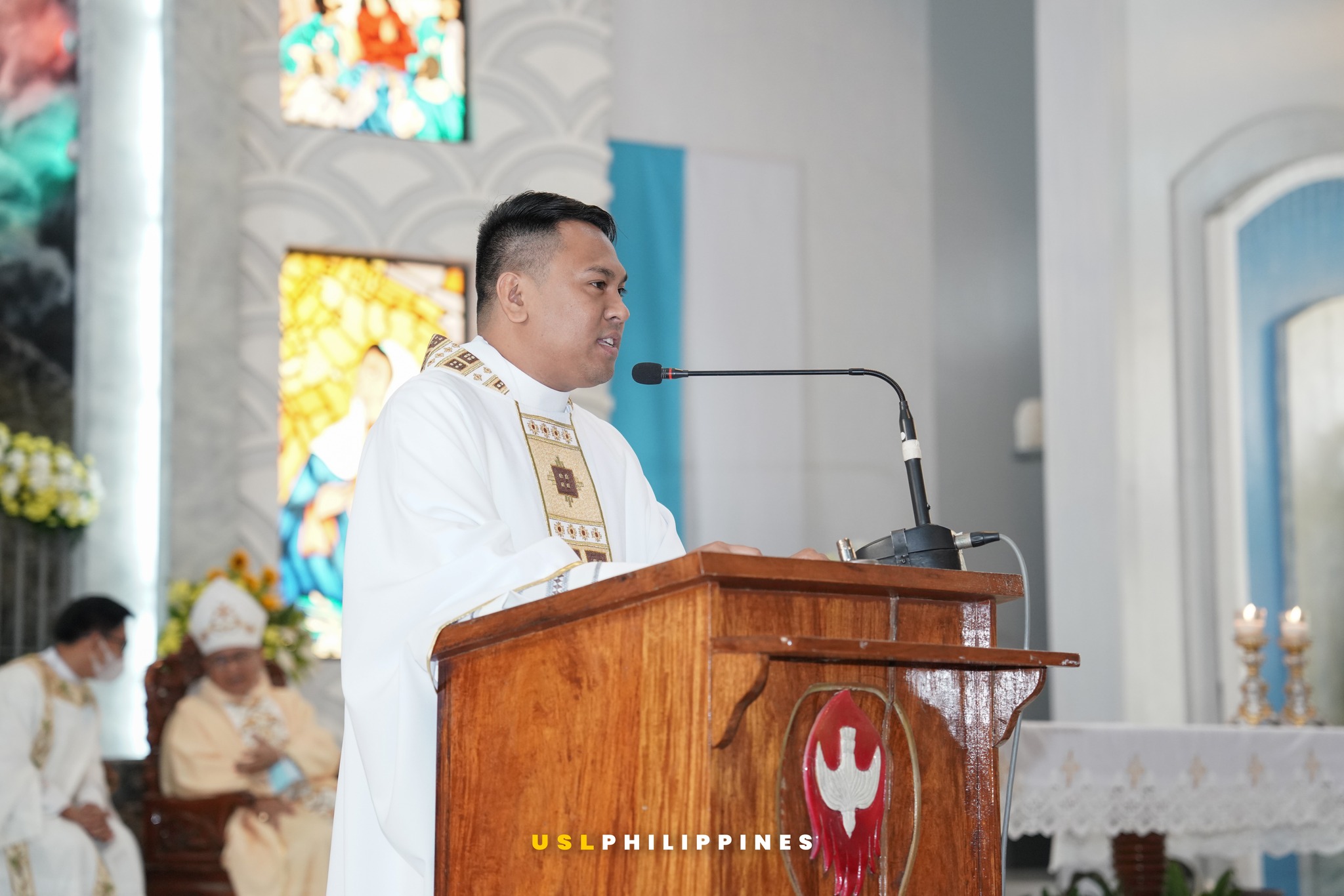 Fr. Taguinod expressed his appreciation to the support he received throughout his priestly journey and shared the future of the continuation of his missionary vocation.
"Thank you very much for your support and for the prayers. I will not stay here long because I will go back to my mission in Zambia after two months. I hope you continue praying for us missionaries who are in the foreign field. I hope that through your prayers, this will help us to work and to be encouraged to work more as a missionary," shared Fr. Taguinod.
The Eucharistic ceremony was followed by a luncheon service at the James Ter Meer Gymnasium.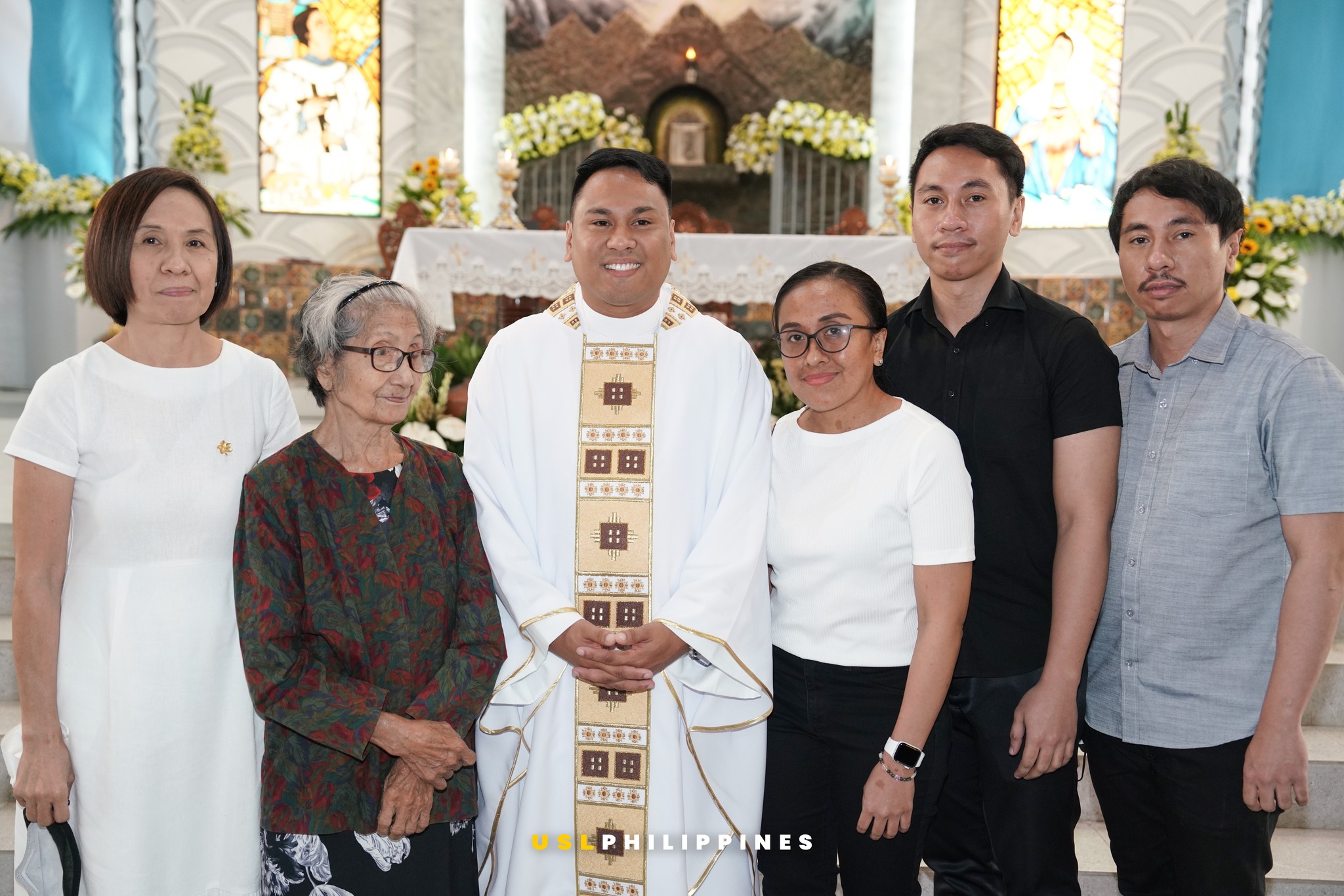 Hosted by Mr. Cirillo R. Parallag Jr., the celebration concluded successfully with the initiative of the USL community led by Dr. Emily T. Mabborang, Elementary School Principal and Rev. Fr. Macwayne N. Maniwang, CICM; with the presence of Fr. Taguinod's family, friends, and colleagues; CICM Fathers, Priests, Deacons, and seminarians; Zambia CICM missionaries; dignitaries; Tuguegarao City LGU representatives; and USL students and employees.
This important milestone in Fr. Taguinod's life is a further testament to USL and CICM's shared commitment to creating meaningful change in the lives of others. May he continue to fulfill his divine mission with compassion, dedication, and unwavering faith!